Теремок
Teremok is a service for convenient way of a rental housing selection. You can find current offers at keen prices with us!
Teremok is a service that helps homeowners find houseguests, and for travelers find a suitable place to stay overnight. As a result, everyone will benefit: the lessor recovers expenditure of utilities, and a lessees live in comfortable conditions at an attractive price.
For the convenience of users, we have created applications for finding housing and renting. We have placed all the functionality of the desktop version in the application, thus all the functions of the service are now at your fingertips. Rent a house quickly and conveniently through the TEREMOK app.
explore website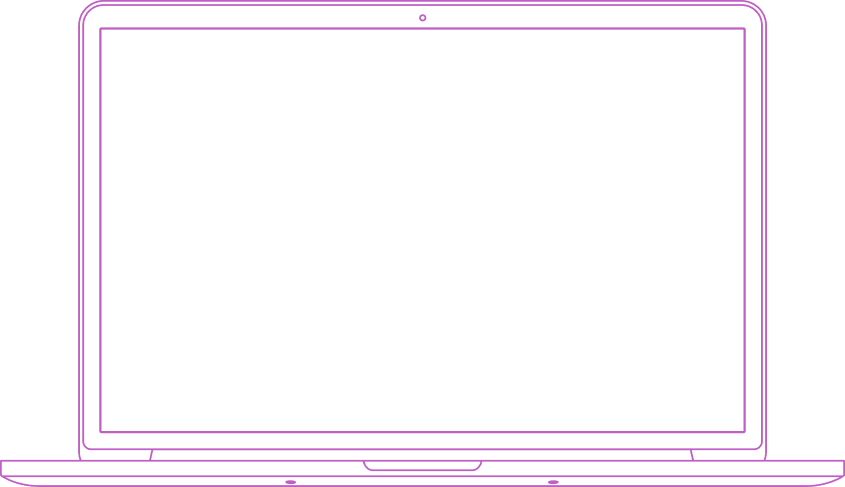 Main

App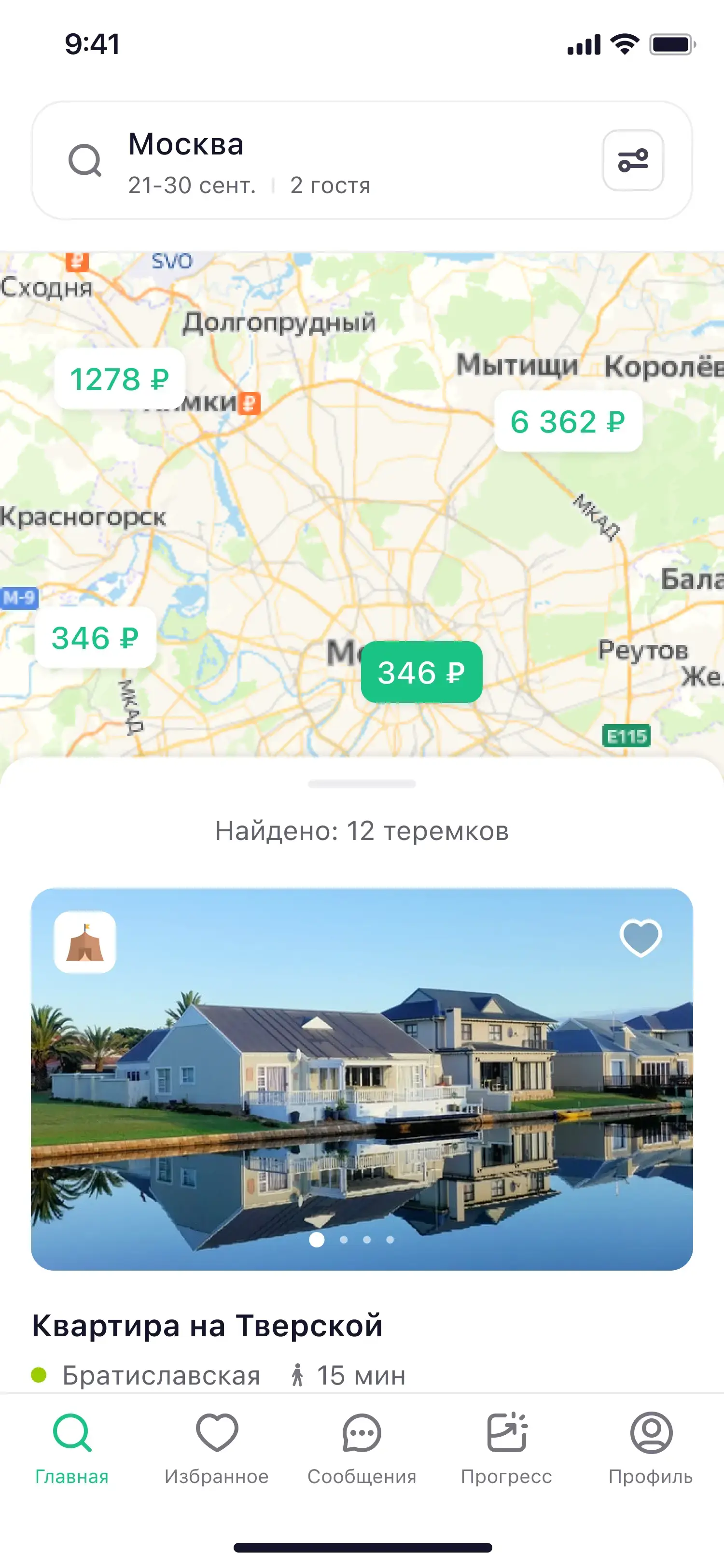 List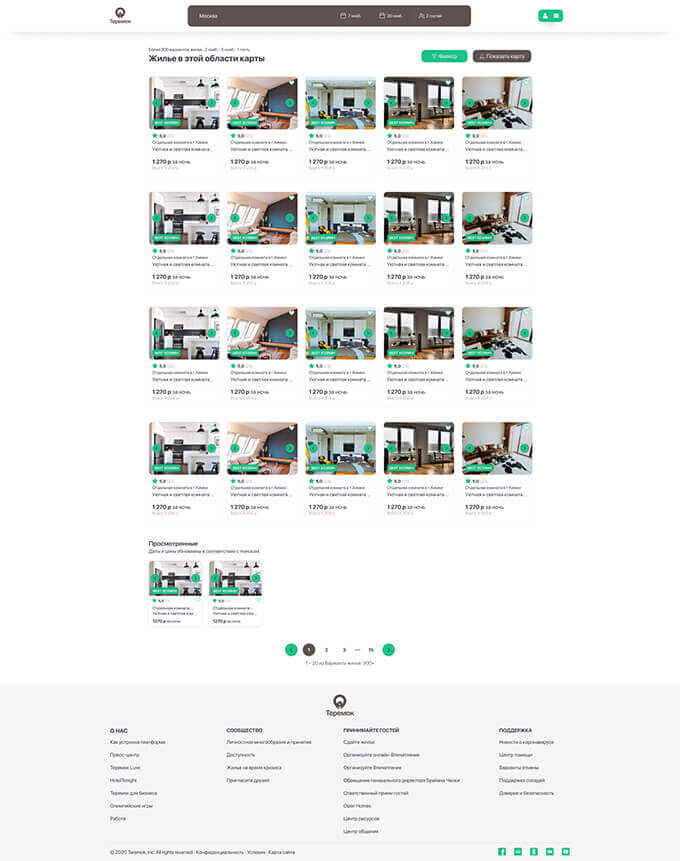 Owner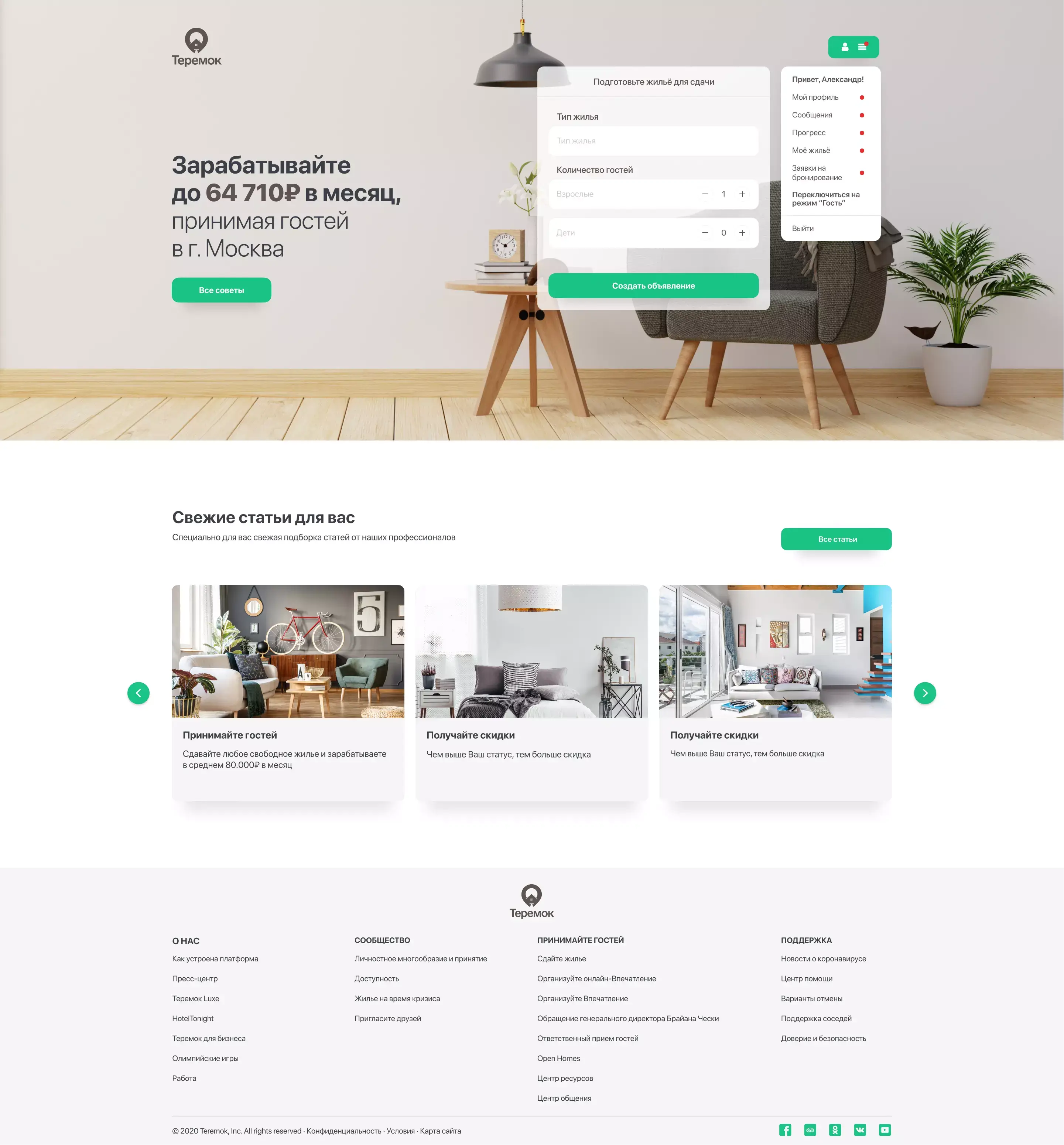 Filters